Recent Posts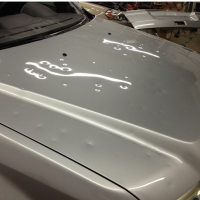 Hail Damage after Thunderstorms
Hail storms happen when the updrafts of strong thunderstorm meet extremely cold water drops,and creates precipitation in the form of large balls or lumps of ice. Baseball-sized hail was reported a few days ago in Decatur, TX which is an hour north west of Dallas. If you were unfortunate to have your vehicle outside in the last hail storm, it was sure to take some serious damage. Quality Paintless Dent Removal has the ability to remove hail damage quickly and inexpensively. We work with all insurance companies and to make it easier on you, we will come to your home or place of business with our mobile equipment. Call us at 817-332-4123. Our expert technicians will have your car looking like it never happened.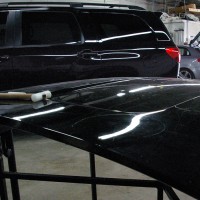 Quality Body Shop and Dent Removal
Getting involved in a car accident is definitely an unpleasant experience, having your vehicle restored and looking new once again shouldn't be. At QualityPaintless Dent Removal we understand the actual trouble an automobile accident add to anyones already busy life. For this reason we utilize caring and knowledgeable technicians who respect your circumstance and know how to quickly repair your automobile to like new condition. All of our technicians are dedicated to returning a professionally reconditioned truck or car back to you at the earliest opportunity.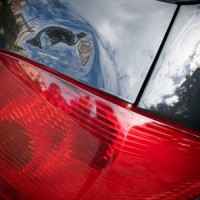 Dallas Mobile Dent Repair
Dallas Mobile Dent Repair
If your car looks good people will assume it has been well taken care of. Used car dealers and wholesalers know this. They also know that what they spend on Paintless Dent Pepair will help them sell the car quicker and get a better price. If you are selling your car, PDR is one of the best ways to get top dollar for.