Hail Damage after Thunderstorms
---
Related Posts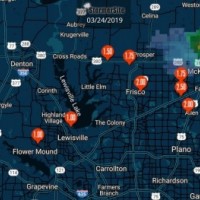 Hail Storm Rips Allen Frisco and McKinney With Golf Ball Hail
Hail Storm Rips Allen Frisco and McKinney With Golf Ball Hail. The hail tracking service StormerSite say that Flower Mound TX and Lewisville TX received quarter size hail of 1" around 7:45 pm on 3-24-2019.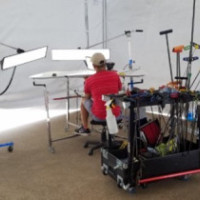 Hail Damage after Thunderstorms
Hail storms happen when the updrafts of strong thunderstorm meet extremely cold water drops,and creates precipitation in the form of large balls or lumps of ice. Baseball-sized hail was reported a few days ago in Decatur, TX which is an hour north west of Dallas. If you were unfortunate to have your vehicle outside in the last hail storm, it was sure to take some serious damage. DFW Paintless Dent Removal (PDR) has the ability to remove hail damage quickly and inexpensively. We work with all insurance companies and to make it easier on you, we will come to your home or place of business with our mobile equipment. Call us at 817-717-1888. Our expert technicians will have your car looking like it never happened.