Major Hail Storm Slams North Fort Worth
Hail Repair & Hail Damage (PDR) 817-717-1888
Our Technicians are Experienced, Trained and Certified.
Frequently Asked Questions
Q: How long do you guarantee your work?
A: We guarantee our work for as long as you own your vehicle.
Q: Do I have the right to select a shop other than DRP?
A: Yes, you have the right to choose where your car is repaired. You do not have to use a Direct Repair Shop or even the shop r

ecommended by your insurance company

The decision is always yours.

 
Q: How can I rent a car?
A:  Let us know you will need a rental car and we will arrange one for you.
Q: Can I receive an estimate over the phone?
A: To give a proper estimate we must carefully examine the vehicle in case of hidden damage. All estimates are free.
Q: Do you buy hail damaged cars?
A: Yes We will purchase your hail damaged car if you do not want to repair it.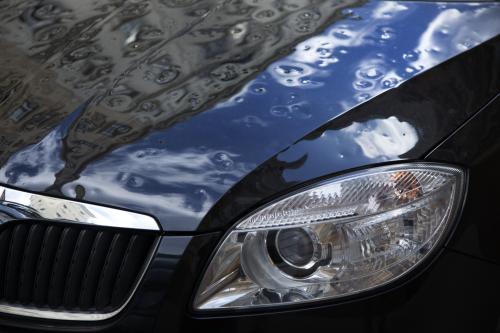 We Work Directly With Your Insurance
DFW Dent Repair Irving TX:
Call Automotive Hail Damage Repair Service: Has hail damaged your car truck or SUV? We are experts at hail dent removal PDR paintless dent removal. Free estimate, dent removal and hail repair DFW call 817-717-1888 dent removal. Full-service auto body shop and collision repair. We bill your insurance. We accept all insurance. We also buy hail damaged cars.
Hail & Dent Repair Irving TX
Hail & Dent Repair Irving TX: Auto Hail Damage - We Also Buy Hail Damaged Cars We offer many years of knowledgeable and hands-on experience. We have worked with many of the major car dealerships handling their automotive repairs. We have a team of full-time, expert certified technicians who are gifted craftsmen with many years of experience using state-of-the-art equipment to fix your car or truck properly in the fastest turnaround time possible. Paintless Dent Removal (PDR) takes out the dent and dings without costly repair.
Blog Posts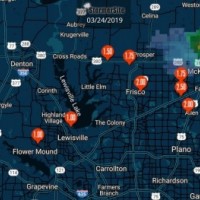 Hail Storm Rips Allen Frisco and McKinney With Golf Ball Hail
Hail Storm Rips Allen Frisco and McKinney With Golf Ball Hail. The hail tracking service StormerSite say that Flower Mound TX and Lewisville TX received quarter size hail of 1" around 7:45 pm on 3-24-2019.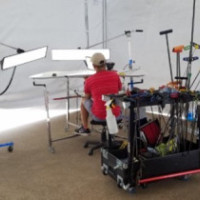 Hail Damage after Thunderstorms
Hail storms happen when the updrafts of strong thunderstorm meet extremely cold water drops,and creates precipitation in the form of large balls or lumps of ice. Baseball-sized hail was reported a few days ago in Decatur, TX which is an hour north west of Dallas. If you were unfortunate to have your vehicle outside in the last hail storm, it was sure to take some serious damage. DFW Paintless Dent Removal (PDR) has the ability to remove hail damage quickly and inexpensively. We work with all insurance companies and to make it easier on you, we will come to your home or place of business with our mobile equipment. Call us at 817-717-1888. Our expert technicians will have your car looking like it never happened.